Memoirs of a Servant

An Autobiography

by Bishop Melchizedek



6" x 9"

(15.24 x 22.86 cm)


Full Color on White paper
100 pages


ISBN-13:

978-1724541505


ISBN-10:

1724541501


BISAC:

Biography & Autobiography / Personal Memoirs



This book was published for the sole purpose of reminiscing about some of the opportunities, challenges and blessings, which life has offered. No sensitive information and personal details about others have been compromised. Focusing on facts and personal experiences, the author simply takes the reader on a walk through his life, something many people have found intriguing and worth sharing.
Comments

"Your book is a big blessing. Thank you for the gift, salutation and ongoing friendship." (Rev. Ken S., Hawaii)

"Your book came, and I read it last night. I'm very flattered to be a pilgrim following in your ecclesiastical footsteps! Good work!"
(Bro. Anthony S., OFM)

"I received the "Memoirs of a Servant". Precious jewel! Thank you! I started reading the book; it is captivating — to say the least!"
(Bp. Marius Sidau, SJS)



How to order:
(1) Go to www.amazon.com
(2) Find the search window towards the top of the page
(3) Type in either one of the two ISBNs, for example: ISBN 1724541501
You can also order it by using the ISBN at any bookseller

Powered by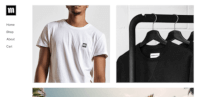 Create your own unique website with customizable templates.